DNS Agent for El Capitan

Introduction

DNS Server managed by DNS Enabler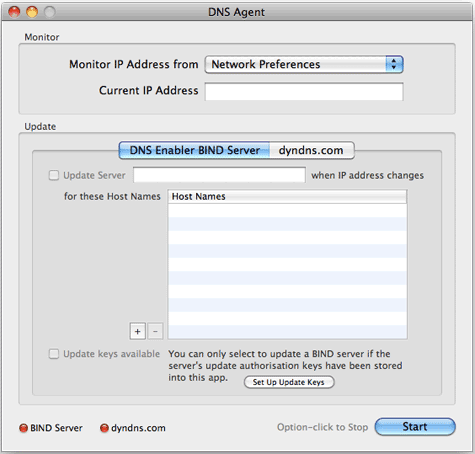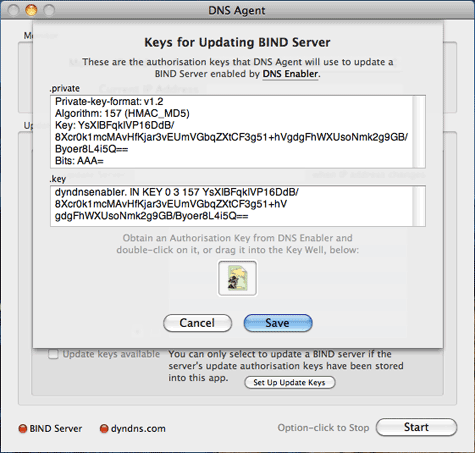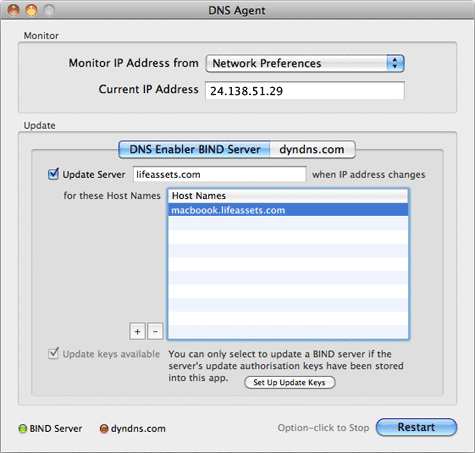 DNS Server managed by dyndns.com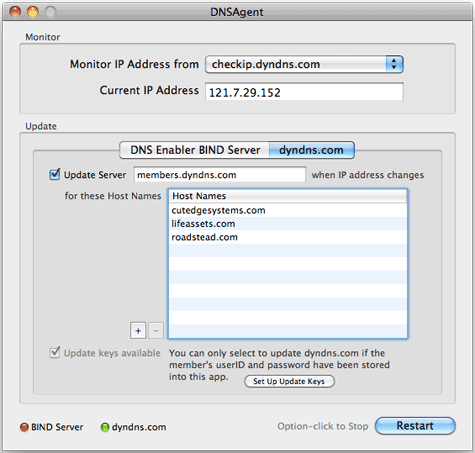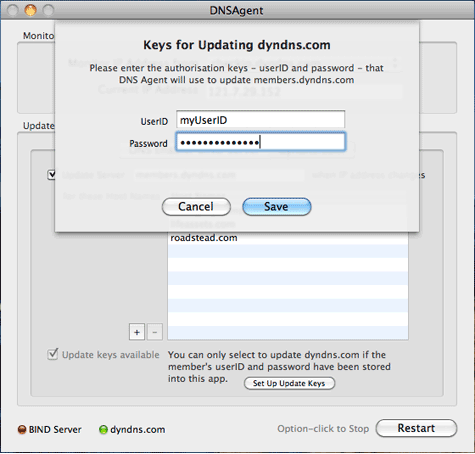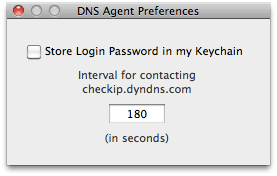 DNS Agent Log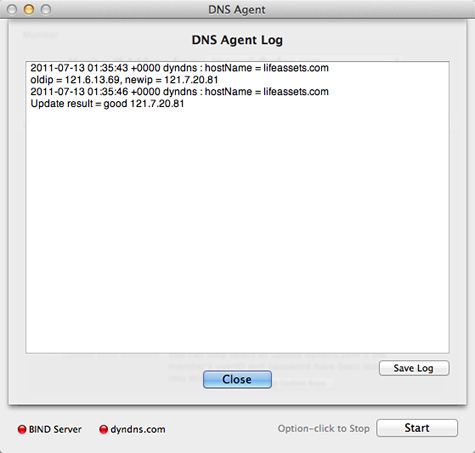 De-Installing DNS Agent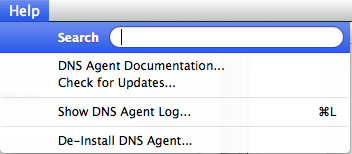 6.0 October 5th 2015. DNS Agent for El Capitan released.
6.0.1 October 5th 2015. Can now also use the "Client Updater Key" that you generate on dyndns.com, in place of the dyndns account password.
6.0.2 October 12th 2015. Solved a problem whereby DNS Agent may not update dyndns.com again after it had already made one failed update.
6.0.3 October 13th 2015. DNS Agent now displays the current IP address, even if the IP address monitoring daemon is not running or has not yet been started.
6.0.4 October 15th 2015. Minor bug fixes including for the De-Install dialog box.
6.0.5 October 23rd 2015. Added support for easydns.com