DNS Agent for High Sierra

Introduction

DNS Server managed by DNS Enabler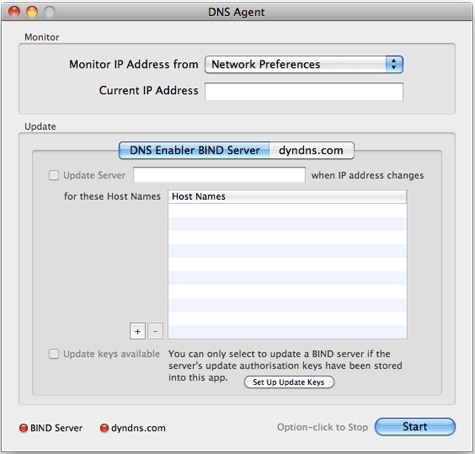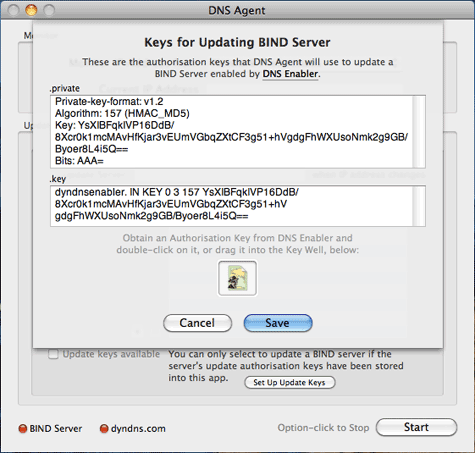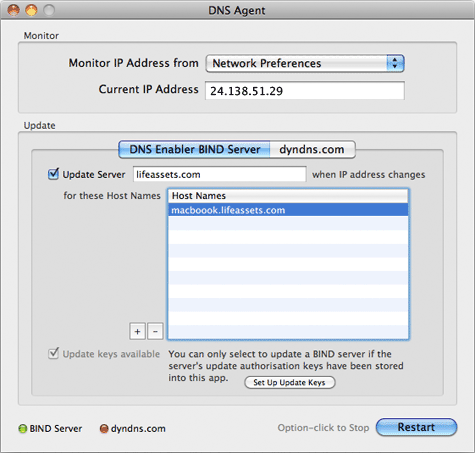 DNS Server managed by dyndns.com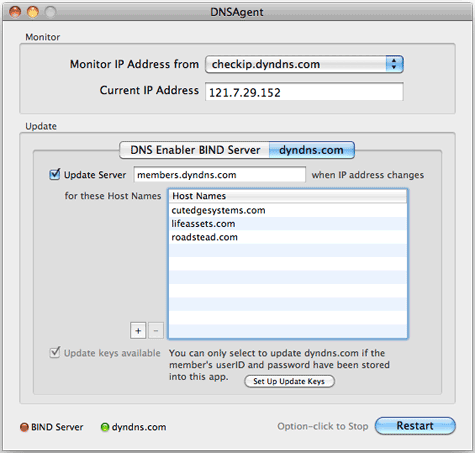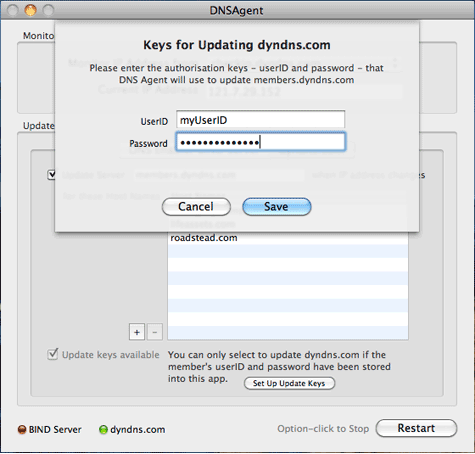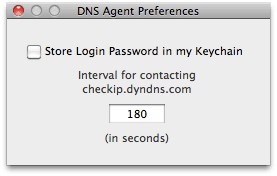 DNS Agent Log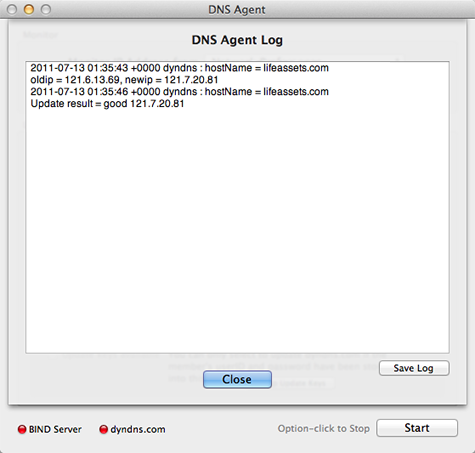 De-Installing DNS Agent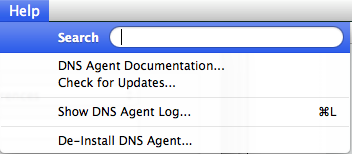 8.0 October 2nd 2017. DNS Agent for High Sierra released.
8.0.1 March 2nd 2018. For updating dyndns.com, DNS Agent for High Sierra can work with both the old password method or the new authorisation key. Either password or authorisation key can be entered into the Password field in the dialog bix that appears when you click on the "Set Up Update Keys" button.
8.0.2 August 11th 2018. dyndns.com cannot be contacted on port 8245 any more to checkip. This update sets DNS Agent to contact dyndns.com on the normal port 80 instead.