About Liya

Getting Started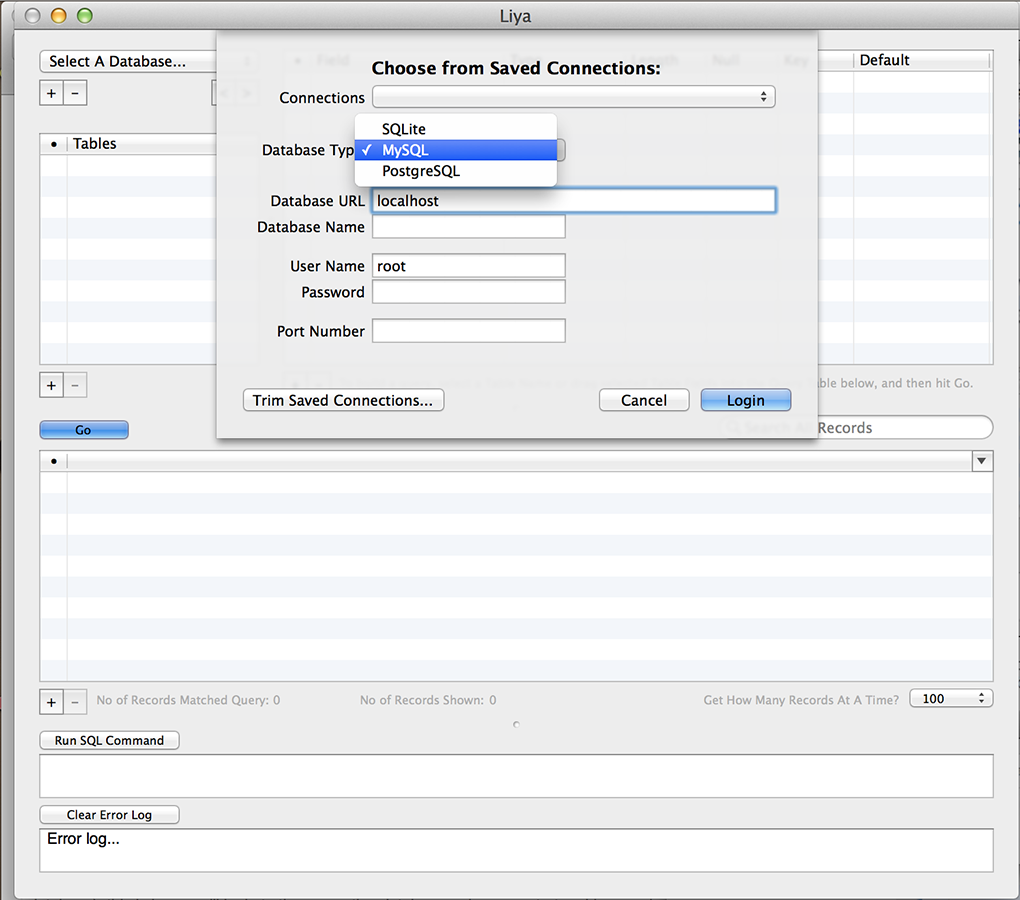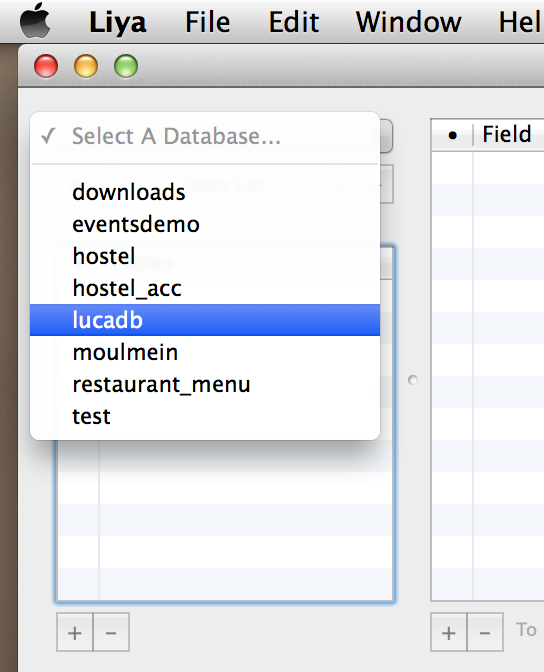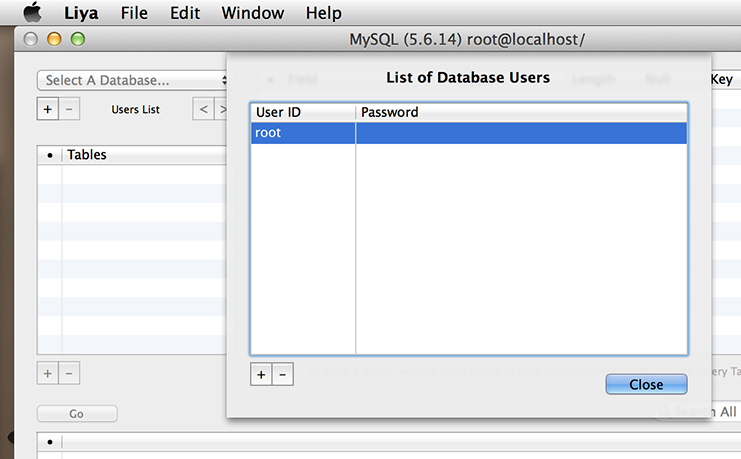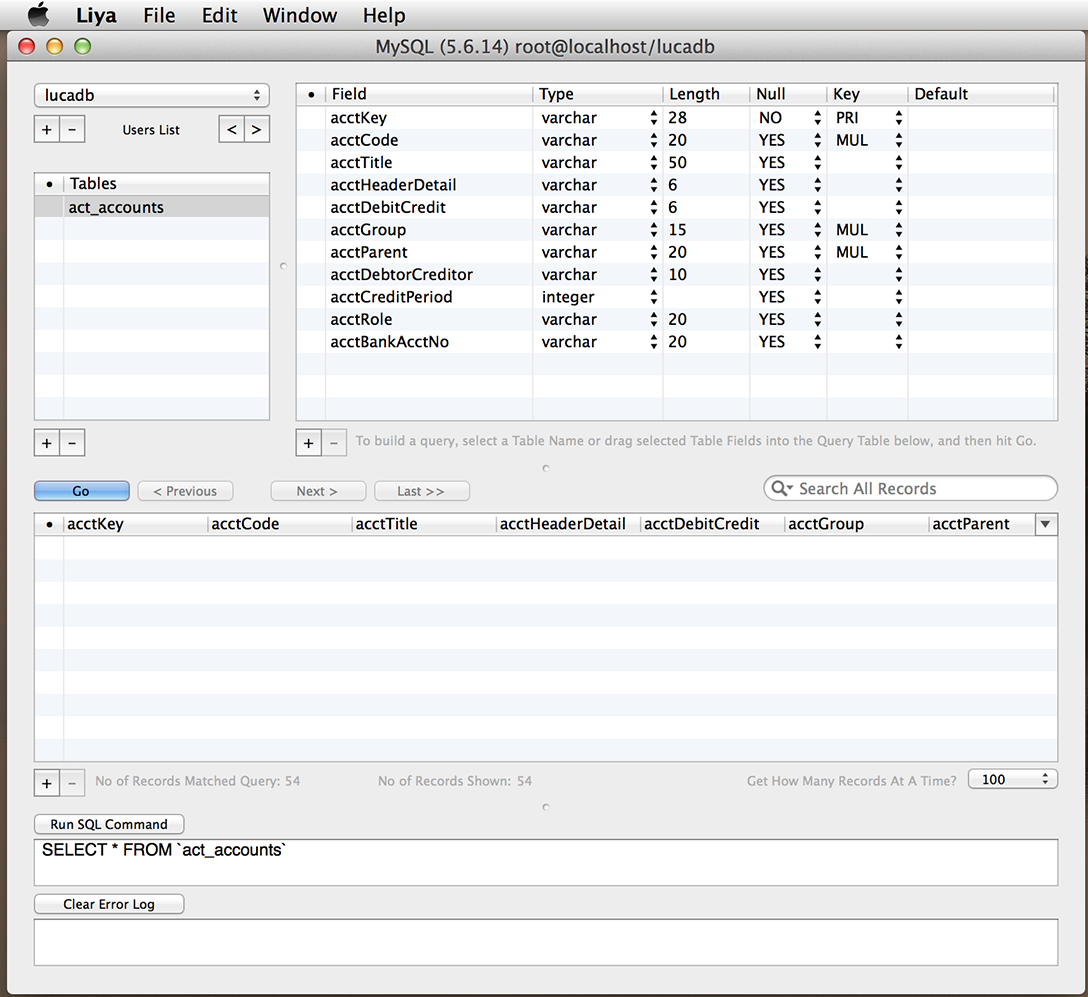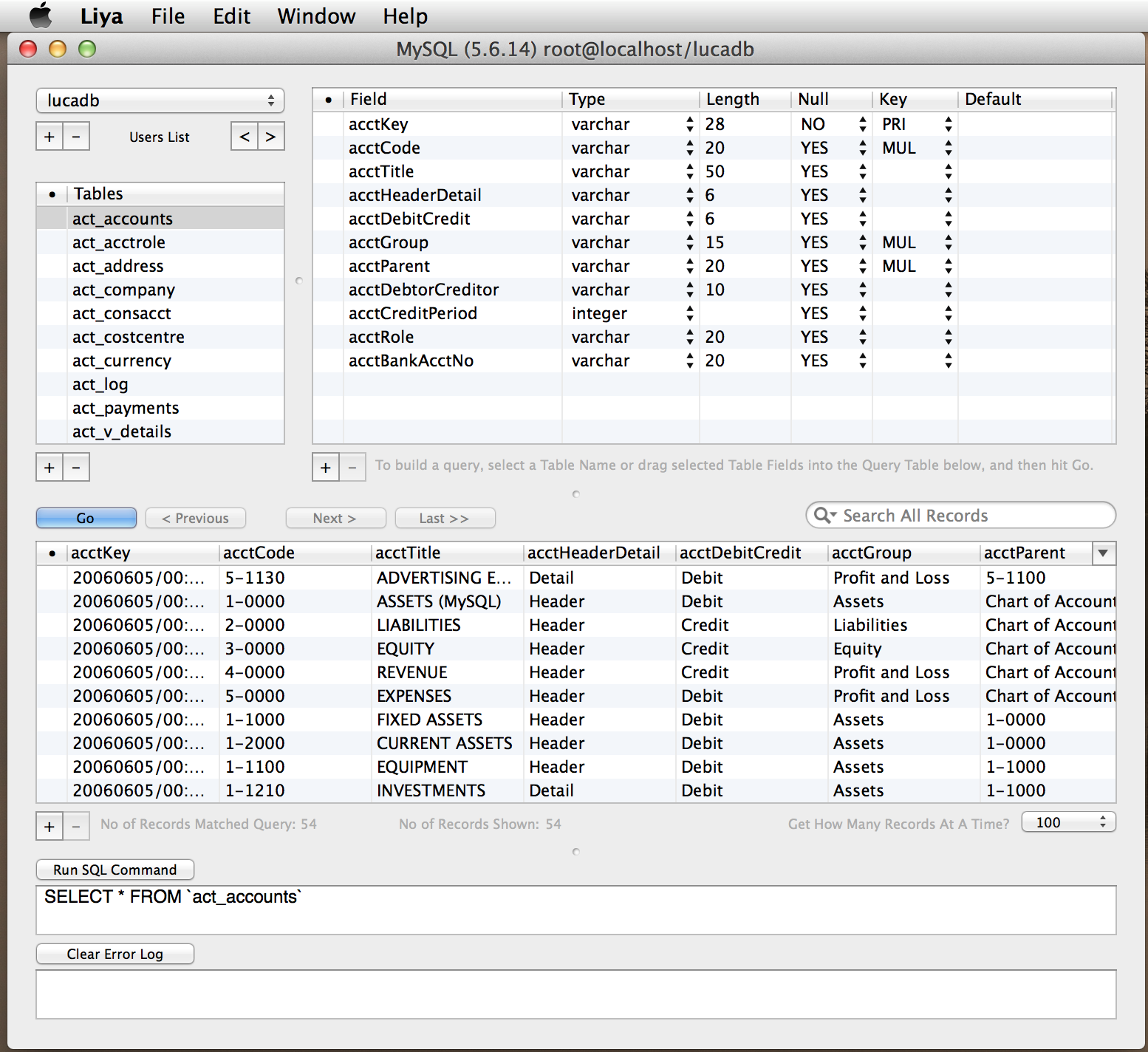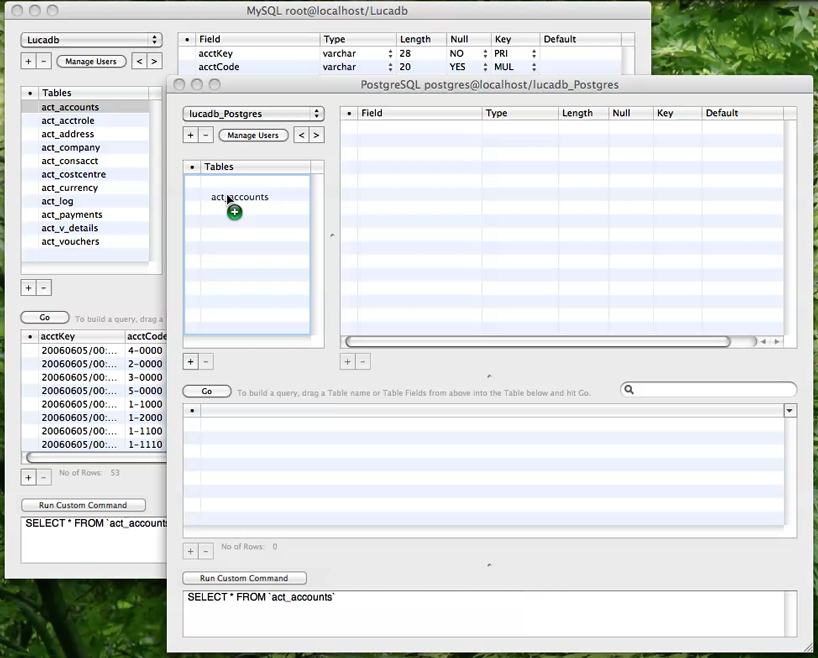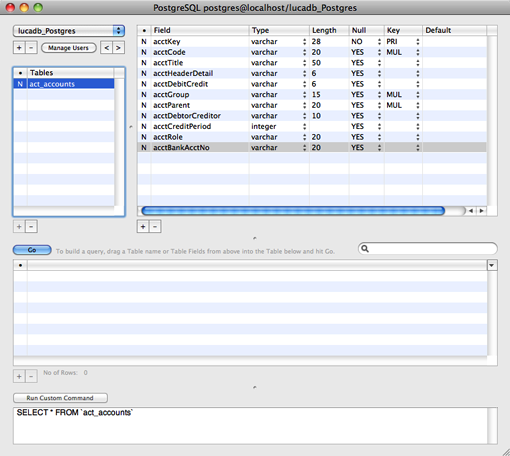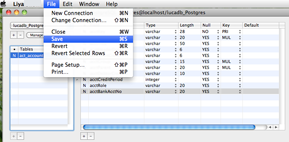 2.0 Aug 6th 2011. Liya version 2.0 for Lion released.
2.0.1 Aug 19th 2011. Added the Minimum System Key to denote that the app will only work on Lion.
2.0.2 Aug 24th 2011. Improved support for SQLite databases. Liya now knows how to handle SQLite tables which were created with data types specified in UPPER-CASE, as well as SQLIte databases which include stat tables. Liya can now open such databases properly.
2.0.3 Nov 7th 2011. Minor bug fixes.
2.0.4 Feb 19th 2012. Fixed a problem whereby a new PostgreSQL database user, created from Liya, does not have the correct privileges granted to it to create tables in the database.
2.0.5 Mar 8th 2012. Bug fixes. Includes updated database connectors to match the latest versions of MySQL, Postgres and SQLite3. Also, Liya will now do everything with a Postgres database that it can currently do with a MySQL database. For example, Liya can now do data entry and searches for data in fields with quotes, double-quotes, apostrophes, umlauts, diacriticals, any human language (like Traditional or Simplified Chinese or Tamil), and even partial date strings, for both MySQL and PostgreSQL databases, and it will do it consistently across Mac, iPhone or iPad devices.
2.0.6 July 1st 2012. Bug fixes for timestamp handling in PostgreSQL and SQLite3, and for Boolean handling in SQLite3. Plus numerous other bug fixes. Please keep your bug reports coming. The Search function has been changed to bring it more in line with the way Liya works on iOS devices, i.e., Liya now searches against the database, as opposed to searching against the records retrieved. This is meant to help Liya work faster across a slow Internet connection and the user can now specify a batch size for the number of records Liya should fetch each time. Finally, there is a revamped interface for sending arbitrary SQL commands to the database. And, one more thing, this is also the first version of Liya that will work on Mountain Lion, though we haven't implemented the Sandbox yet (that'll bring some restrictions and loss of features, believe me).
2.0.7 July 24th 2012. Bug fixes. Also fixed Liya so that SQLite databases (with .sqlite, .sqlite3 and .db file extensions) can simply be opened by double-clicking from the Finder, as has often been requested.
2.0.8 Aug 23rd 2012. Bug fixes for SQLite date field handling. Added ability to open connections to MySQL and PostgreSQL databases on non-standard ports. This version tested also to work with MariaDB databases. Will work on Mountain Lion.
2.0.9 Sep 2nd 2012. Added the ability for Liya to connect to MySQL, MariaDB and PostgreSQL databases via specified named sockets. Our SQL database installers for MySQL, MariaDB and PostgreSQL now come with Preference Panes that allow you to start the database from custom ports.
2.0.10 Sep 2nd 2012. Tabular data from Liya can be dragged and dropped onto a spreadsheet like Numbers but the number of columns brought over was always one short because of a stupid bug. This has been fixed in version 2.0.10.
2.0.11 Dec 1st 2012. Fixed Liya so it'll handle SQLite fields declared as Bool. Liya will treat it as an integer, and map it to the Cocoa NSNumber data type. Also, while it was always possible to drag and drop Liya table contents data onto a spreadsheet like Numbers, this version makes it easier by turning on also copy and paste. Liya will now also show the version number of the MySQL, MariaDB or PostgreSQL database that it is connecting to in the title of the connection window.
2.0.12 Dec 1st 2012. Fixed Liya so it'll handle SQLite fields declared as Real. Also added .sql and .sqldb to the document file types (a set which includes sqlite, sqlite3 and db) that will automatically launch Liya.
2.0.13 Oct 23rd 2013. Fixed Liya so it'll handle SQLite fields declared as very long 64-bit integers. Some bug fixes for date and number formatting. This version has also been tested on Mavericks. From this point on, Liya will be a 64-bit binary, dropping support for 32-bit machines and OS X Lion.
3.0 March 8th 2014. Support for the App Sandbox in the (currently awaiting review) App Store version, plus support for SQLite dates created by Core Data, plus some bug fixes and minor interface improvements.
Dec 8, 2012
Nov 23, 2012
Nov 18, 2012
Nov 14, 2012 Biguanodon
Aug 9, 2012
Jul 10, 2012
Jun 26, 2012
Mar 21, 2012
Mar 19, 2012
Mar 13, 2012
Feb 28, 2012
Feb 20, 2012
Dec 17, 2011
Nov 15, 2011
Nov 1, 2011
Sep 9, 2011